Order Online
Get your App!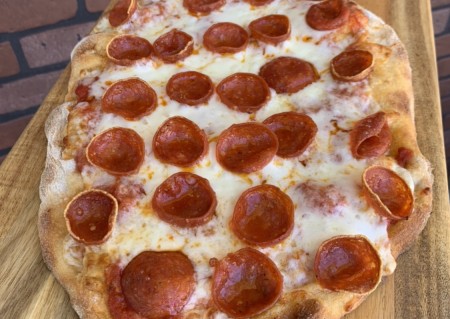 0 customers Pinsa Pepperoni ! Leave a review to let us know what you think.
You may also like
See those other items from Pinsa (Roman Pizza).
---
Red Sauce, Cheese, Pepperoni, Sausage, Bacon, Salami.

Cheese, Eggplants, Black Olives

Smashed avocados with seasonings, topped with chia seeds and micro-greens.