Order Online
Get your App!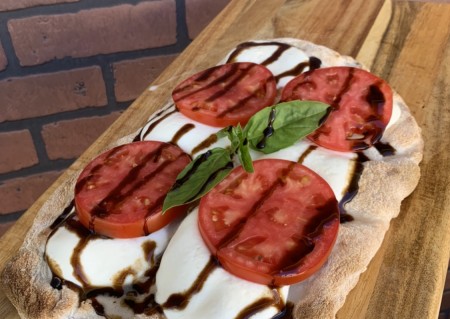 Pinsa Caprese
Fresh Mozzarella, Ripe Tomatos, Basil, Balsamic Vinegar .
---
0 customers Pinsa Caprese ! Leave a review to let us know what you think.
You may also like
See those other items from Pinsa (Roman Pizza).
---
Cheese, Basturma (Beef prosciutto), Tomato

Prosciutto, Parmesan, Arugula, Fig balsamic glaze.

Available all day. Cheese, Choice of meats,6 Organic Eggs, Toped with black and red pepper.