Order Online
Get your App!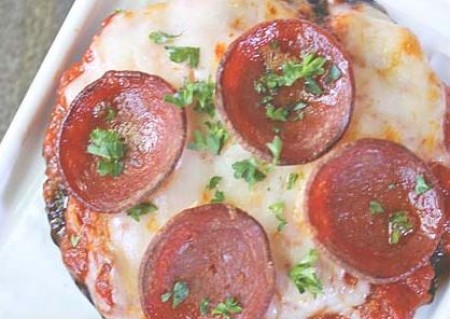 0 customers Portobello Pepperoni Cap! Leave a review to let us know what you think.
You may also like
See those other items from Appetizers.
---
Stuff your oven baked portobello mushroom with your favorite toppings.

Seasoned, charbroil grilled shrimp on skewers, toped with fresh cilantro. Served with slice of lemon. Shrimp Size Large.

8pcs(2 skewers)

$6.83

12pcs(3 skewers)

$9.99

16pcs(4 skewers)

$13.12

20pcs(5 skewers)

$17.06

Served with carrots & celery, choice of ranch or blue cheese dressing.