Order Online
Get your App!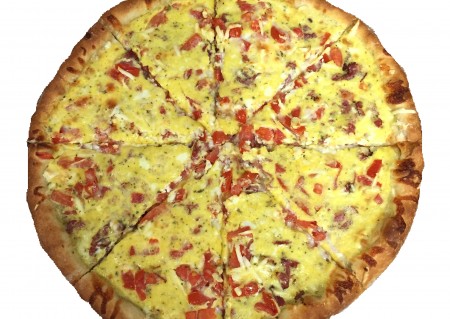 Eggpie Pizza
Mozzarella cheese, feta cheese, fresh tomatoes, pastrami, topped with scrambled eggs. .
---
You may also like
See those other items from Pizzas.
---
Flatbread stuffed with fresh diced herbs. Spinach, Basil, Sorrel, Cilantro, Green Onions, Dill & Olive Oil.

Pizza sauce, mozzarella cheese, pepperoni, mushrooms, black olives, green bell peppers, red onions, Italian sausage.

Small 12"

$16.98

Medium 14"

$20.07

Large 16"

$26.24

XLarge 18"

$31.39

Giant 28"

$67.41

Stuff your portobello mushroom the way you want! Maximum of 5 toppings.