Order Online
Get your App!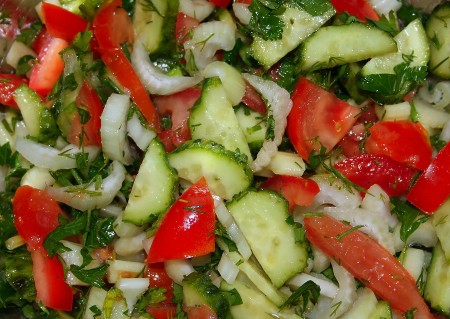 0 customers Armenian Salad (Vegan Approved) ! Leave a review to let us know what you think.
You may also like
See those other items from Salads.
---
Romaine lettuce, tomatoes, croutons, parmesan cheese, diced grilled chicken breast, caesar dressing.

Small

$8.94

Large

$13.12

XXLarge

$47.76

Lettuce, black olives, sliced pepperoni, croutons, fresh mushrooms, mozzarella cheese, Italian dressing.

Small

$8.94

Large

$11.04

XXLarge

$39.36

Fresh Mozzarella Fresca, Vine Ripened Tomatoes, Basil, Olive Oil, Kalamata Olives, Freshly cracked black pepper and sea salt.