Order Online
Get your App!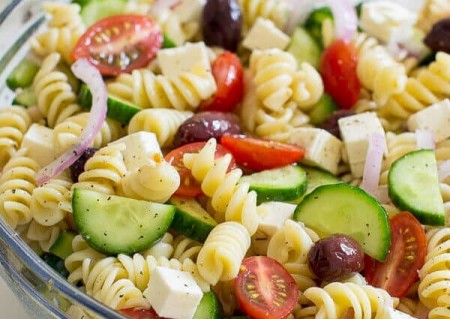 You may also like
See those other items from Salads.
---
GF Fusilli Pasta, tomatoes, cucumbers, olives, red onions, bell peppers, feta cheese, choice of dressing.

Small

$10.50

Large

$13.50

XLarge

$34.50

XXLarge

$44.50

Fresh Mozzarella Fresca, Vine Ripened Tomatoes, Basil, Olive Oil, Kalamata Olives, Freshly cracked black pepper and sea salt.