Order Online
Get your App!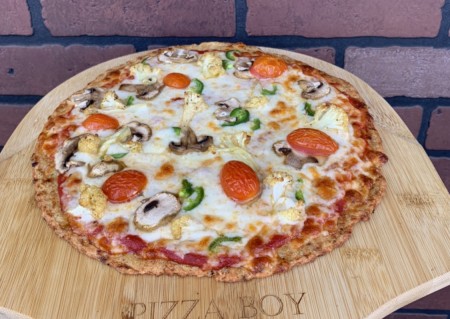 Keto Create My Own Pizza GF Small
You can build your own KETO pizza here. KETO Guru? NP! create your own master pie with choice of KETO crusts and 70 toppings ! Comes with sauce and mozzarella. .
---
You may also like
See those other items from KETO Pizzas.
---
Your Choice of KETO crusts. Mozzarella cheese, parmesan cheese, garlic, olive oil, sliced tomatoes, fresh basil on top.

Mozzarella cheese, feta cheese, fresh tomatoes, sliced sujuk (aged sausages).

Your Choice of KETO crust. Pizza Sauce, Mozzarella Cheese, Chicken Sausage, Organic Ground Red Peppers.