Order Online
Get your App!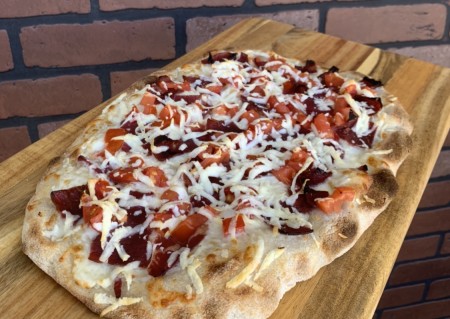 0 customers Pinsa Basturma! Leave a review to let us know what you think.
You may also like
See those other items from Pinsa (Roman Pizza).
---
Available all day. Cheese, Choice of meats,6 Organic Eggs, Toped with black and red pepper.

Pinsa Bread. Toped with Organic Hazelnut Spread. Choice of fresh cut berries.

Smashed avocados with seasonings, topped with chia seeds and micro-greens.