Order Online
Get your App!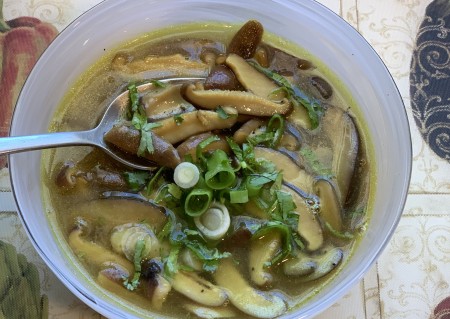 The Healing Soup
Shitake Mushrooms, Turmeric Black Pepper, Cilantro & Scallions. 16oz.
---
0 customers The Healing Soup! Leave a review to let us know what you think.
You may also like
See those other items from Gluten Free Pizza Options.
---
Your Choice of KETO crust. Pizza sauce, mozzarella cheese, pepperoni, mushrooms, black olives, green bell peppers, red onions, Italian sausage.

Your choice of keto crust. Pizza Sauce, mozzarella, pepperoni, salami, Italian sausage, bacon, ham.

Your Choice of KETO crust. Mozzarella cheese, feta cheese, fresh tomatoes, basturma (beef jerky).