Order Online
Get your App!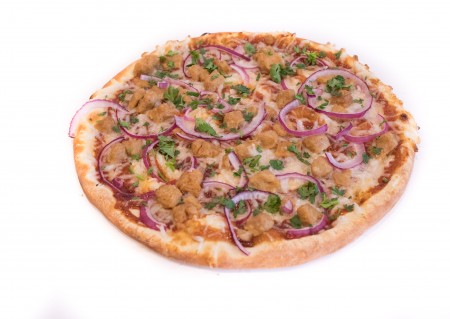 You may also like
See those other items from Vegan Pizzas.
---
Your choice of crust toast. Smashed avocados, Organic Chia Seeds, toped with organic microgreens. Small size only.

Pizza sauce, vegan mozzarella, Vegan Parmesan, Eggplant, Fresh basil, Black olives.

Small 12"

$15.50

Medium 14"

$18.50

Large 16"

$23.50

XLarge 18"

$29.50

Giant 28"

$59.50

Flatbread stuffed with fresh diced herbs. Spinach, Basil, Sorrel, Cilantro, Green Onions, Dill & Olive Oil.